Amazing! Group Clashes 2020 Update
Information about Group Clashes 2020 Update
I finally found the time to update Group Clashes, my Navisworks plugin for grouping conflict outcomes. The app now supports the Navisworks version from 2016 to 2021.
Along with the update, I added a new grouping mode called "Model". This mode helps you group clashes in a test that contains elements from multiple models.
In my example below, I'm doing a collision test between load-bearing walls (choice A) and all services (choice B). In selection B we have elements from 3 models (Duplex_Plumbing.rvt, Duplex_Mechanical.rvt and Duplex_Electrical.rvt).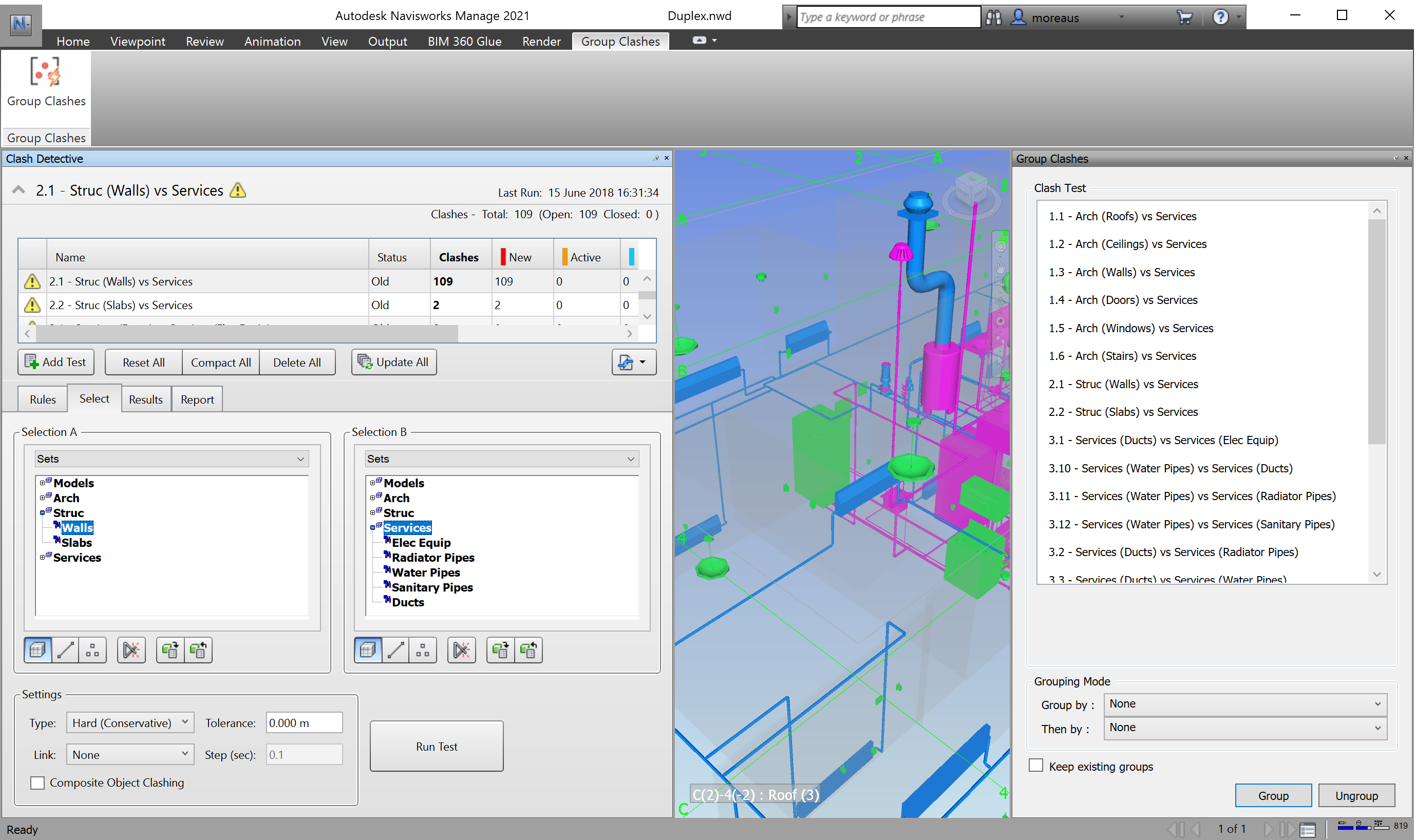 I select this collision test in the group collisions area and group the result with the grouping rule "ModelB". In the end I have a group for each model in selection B.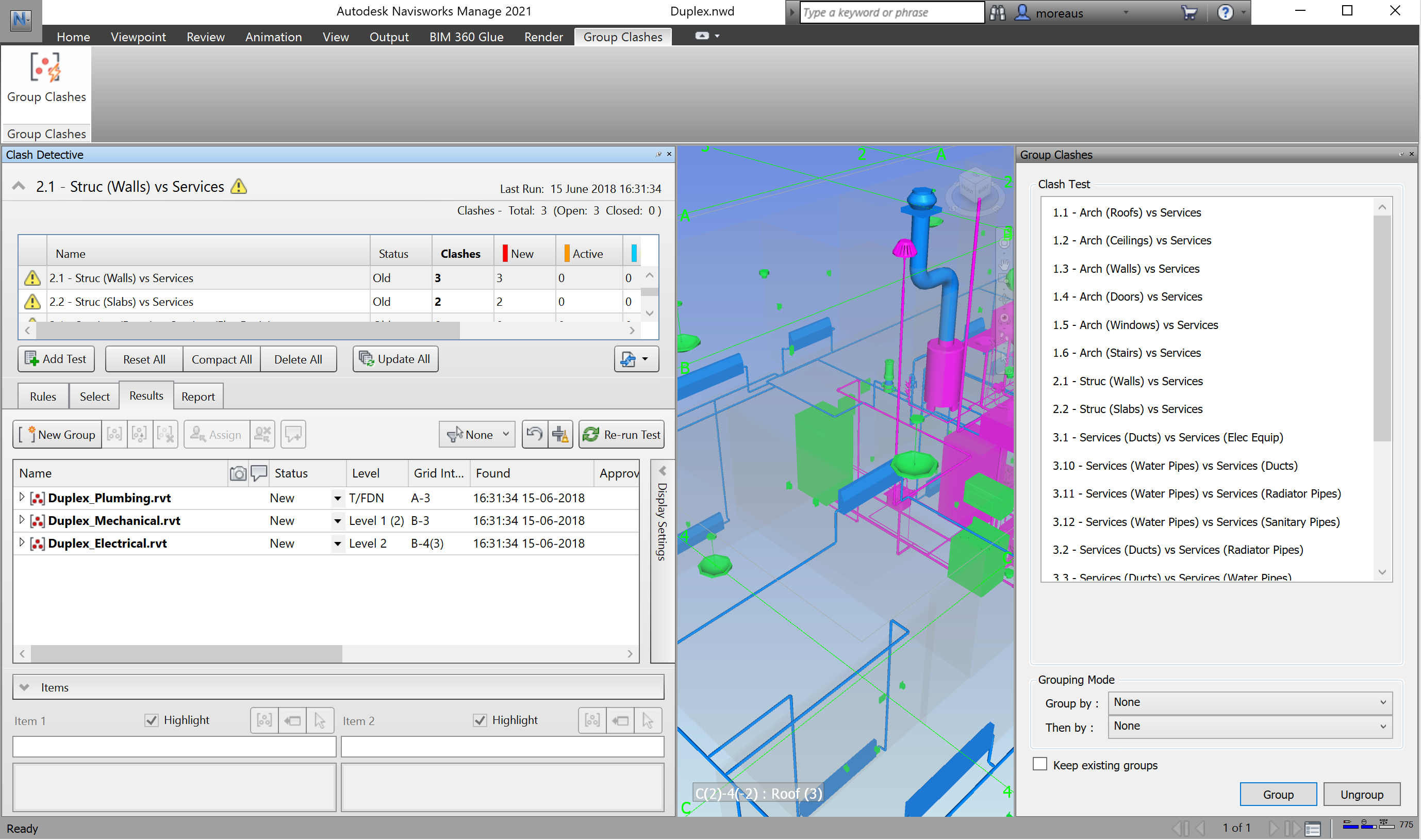 As always you can find this new version of Group Clashes on the Autodesk App Store. If you want to develop your own grouping rules, all of the source code is also available Github.
Have fun grouping!
Breaking Story – Group Clashes 2020 Update
The Latest News on Group Clashes 2020 Update
Original Source: https://www.bim42.com/2020/11/group-clashes-update
Category – BIM